Website Settings
Opening the Settings
To access the settings page for a website, log in to SiteWriter, open the Sites page, find the website in the list, and click the Settings button.
Settings Cards
The website settings are broken up into different cards. Each card contains a different category of settings. To save the settings, scroll all the way to the bottom of the page and press Save.
Site Info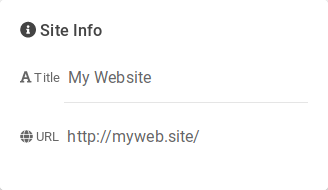 The Site Info settings card allows you to set the website title and URL. The title is shown in several places on the website.
Theme
This card allows you to choose a theme for your website. Some themes have multiple sub-themes, called color styles. Click the Preview button on a theme or color style to see your website in that theme.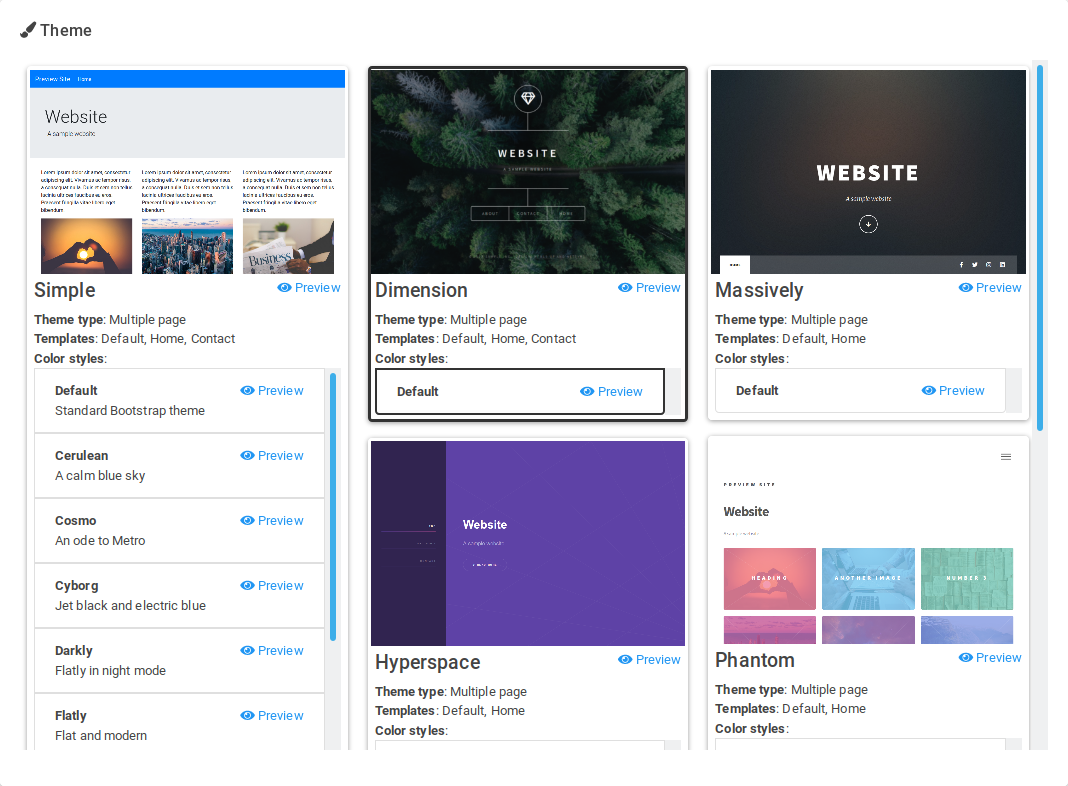 Company Info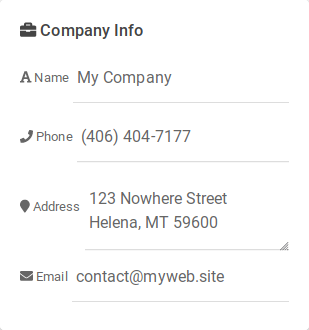 The Company Info card allows you to set the company name, phone number, address, and email address. This information will be placed on the website in a suitable location, such as the bottom of the page or near a contact form.
Social Links
If your company has public pages on various social media platforms, place links to those pages here. Website visitors will be shown icons corresponding to those platforms, and can click on them to be taken to your social media page. For example, if you have a Facebook page and YouTube channel, visitors will see a and a on your site, and can click on them to go to your Facebook page and YouTube channel respectively.
Analytics

If you do not wish to track users with the built-in SiteWriter analytics, you can disable that here. This does not affect third-party services, such as Google Analytics or Matomo.
Extra Code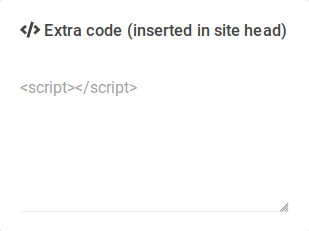 If you need to add code for third-party services, you can copy and paste it into this box. It will be inserted in every page on your website. This is useful for enabling services such as Google Analytics, or inserting extra metadata tags. If you aren't familiar with HTML code, be careful, as you can easily make your website appear broken to visitors using this tool. If something does break, try removing the contents of the Extra code text box, saving the settings, and reloading the website.
Site Footer Links
This card allows you to add web links to the bottom of your website. The title is shown to visitors, and they will be taken to the link when they click the title.